by Pastor John Faleye | March 4, 2019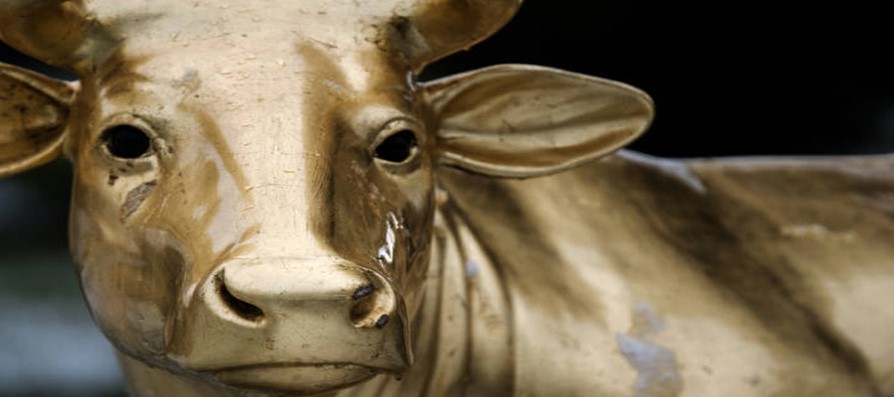 REMEMBER THE LORD:
A while back, I read an online article, titled
"Tears from a Lonely God,"
in which the author makes a sobering argument about the difficult position we put God with regards to how we use His blessing in our lives:
"So many times, we put God into a tough position; we ask Him to bless us, and yet we are not prepared spiritually for His goodness. We think that we will be grateful to Him for His gifts, yet many times we are so distant to God that any blessing or answering of prayer would only serve to distract us and drive us farther away from our Lord."

What is God to do, when it is our nature to abuse His grace, so richly poured out in our lives? What is God to do, when we find it so easy to take Him for granted, seeking Him only for what He can give us, when He has made Himself available to us? What is GOD to do, when we allow the object of His blessing become "Lord" of our hearts, rather the One who makes the blessing possible?

When breakthrough, or blessing, comes there is always a tendency to forget the Lord who has made it possible.

The people of Israel – still on their way to the Promised Land – made a serious error in judgment when they violated God's most-important rule: "Do not worship another god over God; to serve it as Lord in your life."

Exodus 20:1-6, and 32:1-8 lay out the unfortunate scenario for us, today:
At the foot of Mount Sinai, where Moses was to bring the people to meet God, the Lord lays down what would become known as "The Ten Commandments," including the challenge not to worship any idols, but the Lord.
Moses goes up the mountain, to meet God, and would remain there for several days.
Unsure of Moses' condition, the people decide to erect a golden calf, worshipping IT as God, and going so far as to give IT credit for their deliverance from Egypt.
God instructs Moses to head back, in order to confront this affront to the Lord.
It is important that we recognize that the tendency we see in the Israelites – to quickly forget the Lord – exists in all of us. None of us are immune to the tendency to become so enamored by the blessing that we forget to keep our focus on the "blesser."

And in order that we might not make the same mistake as the people of Israel, there are practical steps that we – each – must employ, to guard our hearts from the temptation to forget the Lord when He brings blessing into our lives, today:

How do I REMEMBER the Lord, always?
I must not allow the OBJECT of my breakthrough to become an EXCUSE for neglecting God's presence.
While Moses was spending time with God, the people abused the freedom God gave them, by using it to act against His will for their lives.
When I allow the object of my breakthrough to become an excuse for neglecting God, there are tragic results:
I end up buying into a false belief that "the blessing," rather than the Lord, is my source of security.

Ultimately, I become spiritually-vulnerable, prone to falling unbelief, because my view of truth, i.e., the Lord, is wrong.
The object of your blessing is not meant to become your priority; God must be.
I must choose to see the WHOLE of my life – i.e., my past, present, and future – as totally DEPENDENT on God.
How do you see God?
Do you see Him as only useful to you when you need something from Him? Or, do you see your life as totally deficient without Him?
Unfortunately, too many Christians' view of God is reflected in the former. We "say" we love God, and appreciate Him for all He does, but when the priority we give to experiencing intimacy with Him tells the truth about whether God is simply a divine genie-in-a-bottle, or much more.
And when we only see God as existing for us, it will become our tendency to only seek His audience so long as doing so works to our advantage.
Listen: the ultimate goal of your existence is a relationship with the Lord; the breakthroughs He works in our lives are not meant to be an end, but rather a means to fully experiencing and knowing Him to be GOD – alone – in our lives.
In
Galatians 2:20
, Paul talks about being his old self being
"crucified with Christ,"
so that – now – the extent of his daily living is wrapped up in the person of Jesus. Another way of saying it is that the way he demonstrates passion for the Lord is by living his life in view, and total awareness, of the Lord.
Are you willing to go to that extent in your response to the Lord, today? Realize that THIS is the only response that God is worthy of.
I must be DELIBERATE in acknowledging the role God's goodness and grace play in my ABILITY to – daily – live out His purpose.
The Psalmist – in
Psalm 107:1-2
– talks about
"giving thanks"
for God's faithfulness. And the way he believes this is best done, is by – he writes –
"speaking out...,"
and
"telling others..."
what God has, and is – daily – doing in your life.
There is truly a positive impact that is realized when we remember to give thanks for all that God has – and is – doing in our lives.
When we "remember the Lord,":
...we are comforted by the realization that God always has a good purpose for every circumstance, whether good or difficult.

...we gain a sense of contentment and peace in His providence.

...we are energized by the knowledge that He has already overcome every trial, on our behalf.
Your breakthrough is coming. For some, it is already here. Whether you are in it, or you're still waiting, remember to guard your heart against the temptation to forget the Lord who makes it possible.

Remember your LORD!

Series: BREAKTHROUGH_The Road Ahead