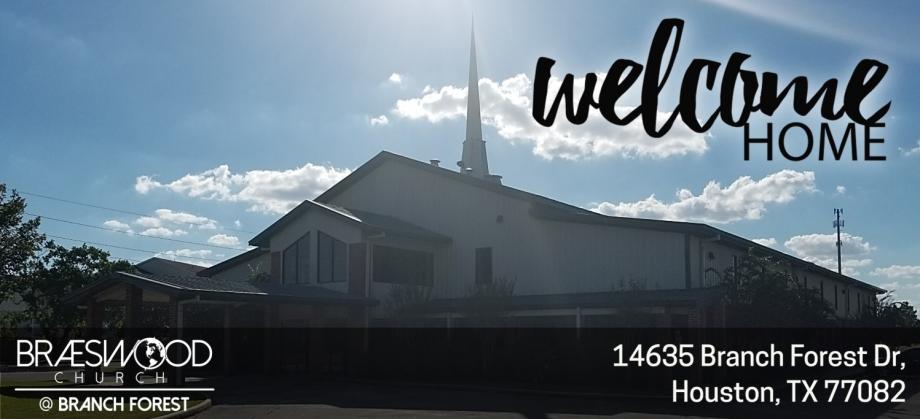 Welcome to the BRANCH FOREST CAMPUS of Braeswood Church, where - from the moment you walk through our doors - we believe you'll find a warm, friendly community of people from various nationalities and walks of life. While with us, it should be quickly obvious that we love God and that we seek to express that love by helping others experience Him.
If you live anywhere near the intersection of Westpark Tollway & Highway 6, it would be our absolute honor to have you as guests. To help us prepare for your visit, please click our
PLAN YOUR VISIT
page, to provide us with important information about you, and anyone who will be joining you at our church. Whether you're an adult, teenager, or child, we have several opportunities for you and your family to have a great worship experience with us.
If, prior to your visit, you have any questions about our campus ministries, please do not hesitate to reach us at

bcwc@braeswoodchurch.org

. Either myself or a member of our Welcome Team, will be available to address any questions you might have.
Until we have the pleasure of meeting you in-person, GOD BLESS YOU, and do have a wonderful remainder of your week.
- John Faleye
, Campus Pastor